Greenhouse Events
Recruiting at an event can be a great way to meet new candidates and prospects but everything after kind of sucks. First there is the manual work of getting piles of paper resumes into Greenhouse and it also can be difficult to keep first impressions and feedback attributed to the right person. The Greenhouse Events app allows recruiters or hiring managers to focus on meeting people and get their information and first impressions into the Greenhouse database seamlessly. Most importantly, there's no need for paper resumes since prospects can photograph theirs at the event or upload them to a unique event URL.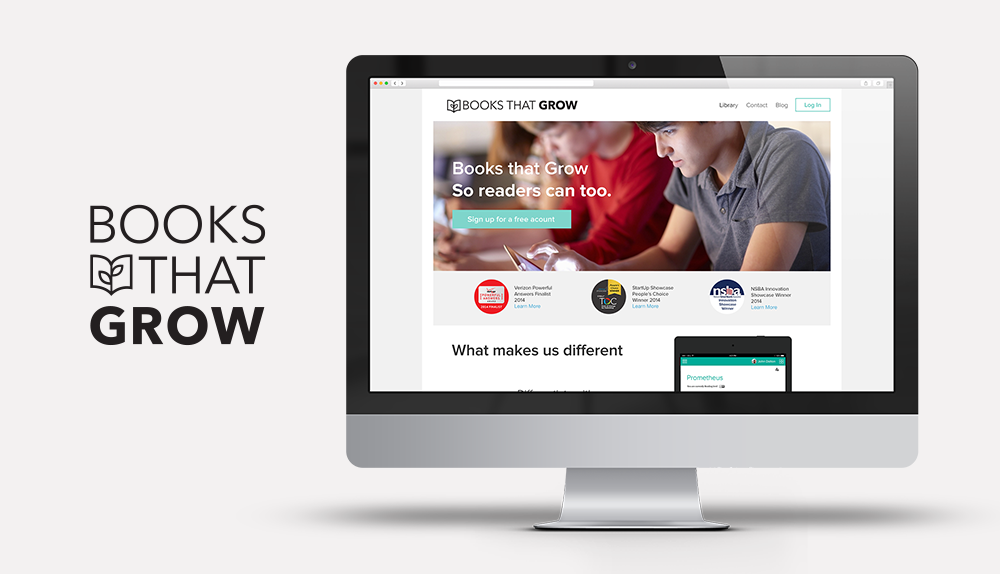 Books That Grow
Books That Grow is a product that enables educators to teach the same reading material to a mixed level class by allowing them to customize the text to individual student's reading ability. For this project I partnered with a UX designer and content strategist to give their brand a refresh. We delivered a cleaner, more modern logo that appeals to readers of all levels, not just elementary students as well as a clearly defined brand persona and copy direction. We also delivered an updated design for the BTG homepage that more clearly communicates the product benefit and value.
Fortune
Fortune is a lightweight, easy to use app that helps you forecast approximately how much money you will have available on any given date. You just enter your current account amounts and then add any recurring or one time charges you anticipate and Fortune will calculate what your new account balance.
Mobile Career Network
With TheLadders' new social referral app, you can cultivate professional relationships by leveraging your existing social connections to find new job opportunities and talent, refer your contacts to open positions, and get referrals to opportunities you post yourself.
TheLadders Recruiter
Find talent quickly, save candidates you like and connect with them immediately. Any recruiter will tell you sourcing candidates for a job can be a long and arduous task. TheLadders Recruiter finds potential candidates in 4 simple steps. Jobseeker information like current salary, location and job history is presented in easy-to-skim cards that recruiters can tap for more information and contact options or swipe to dismiss or save to a list that you can also access from TheLadders desktop site.
Check out the latest release in the App Store.
Patch Perks
Patch Perks give you real cash back rewards simply for supporting the local businesses you know and love. Just link a credit card, choose the businesses you want to save from and let the rewards start adding up. No punch-cards, nothing to show at the counter, register with a business once and you're done!
Check out the latest release in the App Store.
Chanel
R/GA pitch concept for a mobile app allowing users to explore the life of Coco Chanel through the interconnected nature of her work, her personal life and Chanel the brand.
Verizon FiOS
R/GA pitch concept for Verizon FiOS user interface redesign. New features included personalized channel guide, e-commerce, integration with existing social networks like Facebook and Twitter as well as the ability to interact with other FiOS users watching the same content via chat and live video stream.
L'Oréal Paris
Assorted visual designs created for bi-weekly L'Oreal Paris promotional emails.
Clairol Color Companion
Color Companion is a mobile app concept developed for Clairol. App features include interactive content and instructions for use while applying hair color, brand news and information about product developments and spokespeople and frequent buyer rewards program.